Location
Gateway to Japan About a 20 minute drive from Narita airport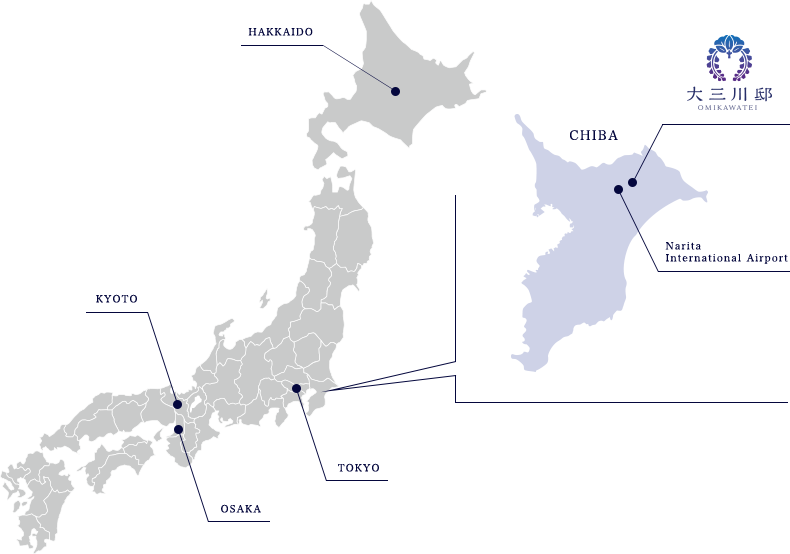 Omikawa House is situated in the town of Tako in Chiba Prefecture.
Tako Town has been a castle town of the Edo era located at the southern border of Katori District in thenorthern part of Chiba Prefecture.
It is about a 20-minute drive from Narita Airport, the gateway to Japan.
This area is renowned for its rich rural landscape, seasonal flowers, and fresh agricultural produce,including "Tako rice" and "Yamato potato".
Here you will have a unique experience, abounding with a Japanese rustic feel that just cannot be experienced in Japans major hubs such as Tokyo and Kyoto.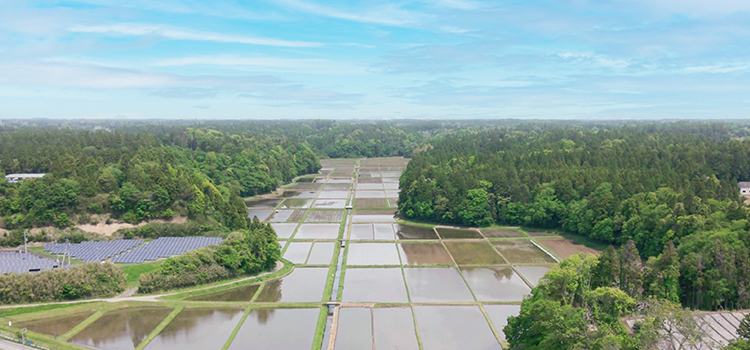 The House
Accommodation is set in an old Japanese style house with 150 years of history,
and is a private vacation house available to only one group per day.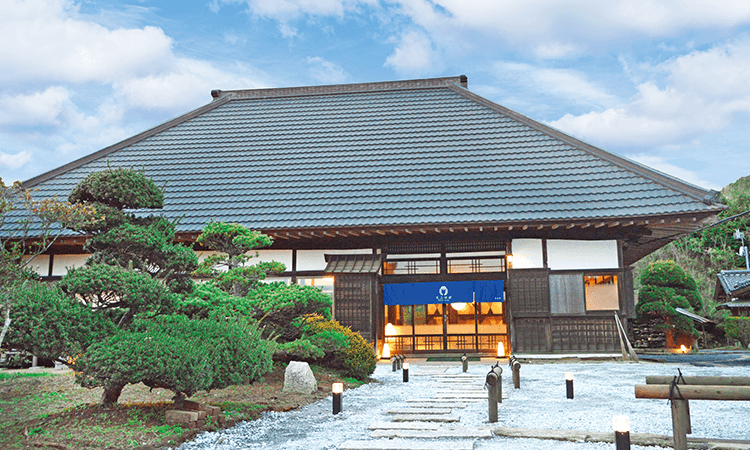 The omikawa residence, which has a history of more than 150 years since the Edo era.That old traditional house, which symbolizes the area where the family of wealthy farmers lived,inherited the Tako town's history continuously and renovated completely into new accommodation.
In the middle of a quiet village, from your very own exclusive space, view the seasonal rural scenery from the mountain top open-air bath, enjoy a movie in the fully renovated "Kura" or warehouse, and take delight in the Japanese lifestyle in our Japanese-style "Washitsu" and "Doma".Wi-Fi and a variety of other amenities are also available.

内外観
Location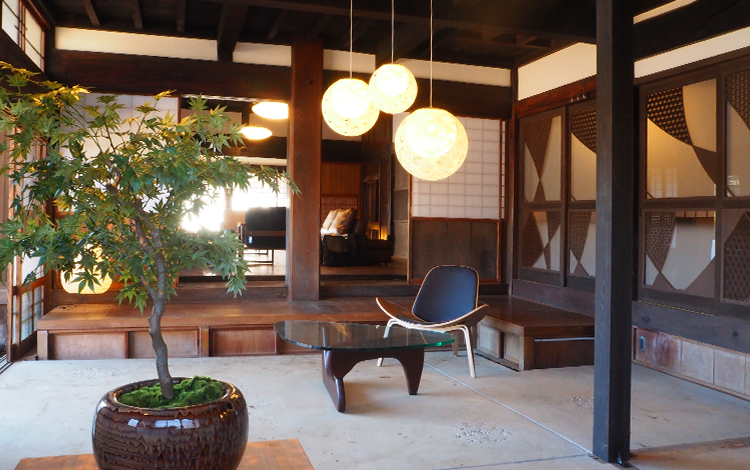 Entrance
(Doma(An earthen floor))
Doma, which has been redesigned from its original appearance to a modern Japanese style, is aspace full of commitment to welcome customers as the face of this residence. The patterns on thefloors were decorated with the image of hydrangeas, which is a symbolic flower of Tako town.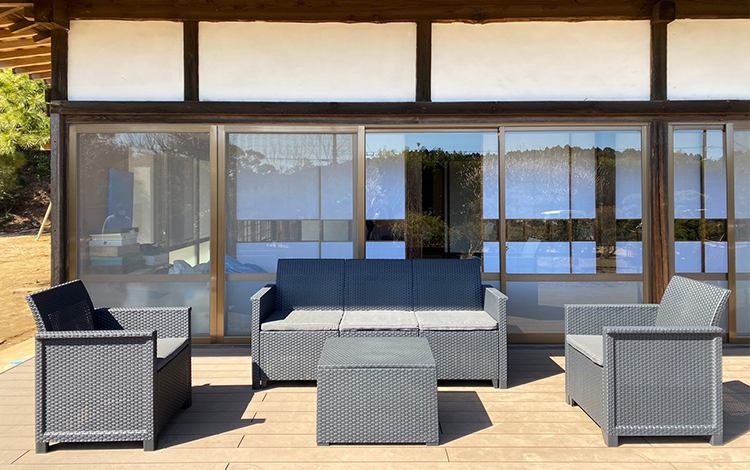 Terrace
The wooden deck terrace, which is wider than the porch, was prepared with the intention of the
planner who wants guests to go out to the garden and experience the fresh natures of Tako Town.
Please enjoy the unique atmosphere combined with an old traditional house and this wood deck.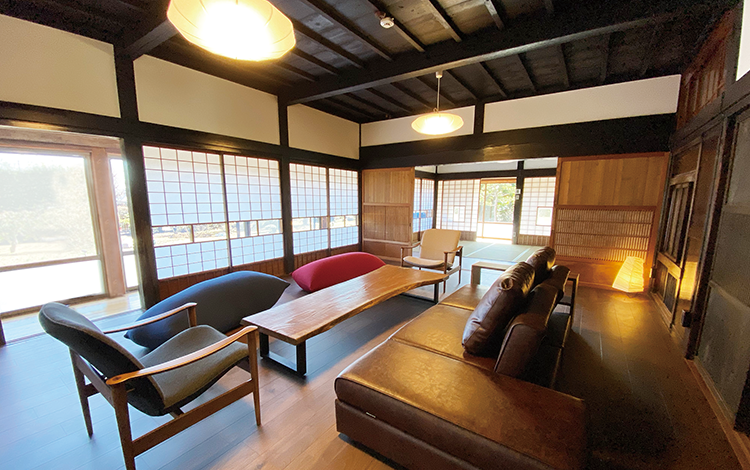 Living
It is a space that retains the quality of an old traditional house and we have created a space that contains both Japanese and Western styles so that people these days can relax. Please spend a special relaxing time with your precious ones in that room with a table made of old wood that was left in this original house and "yogibo" which are beaded sofas.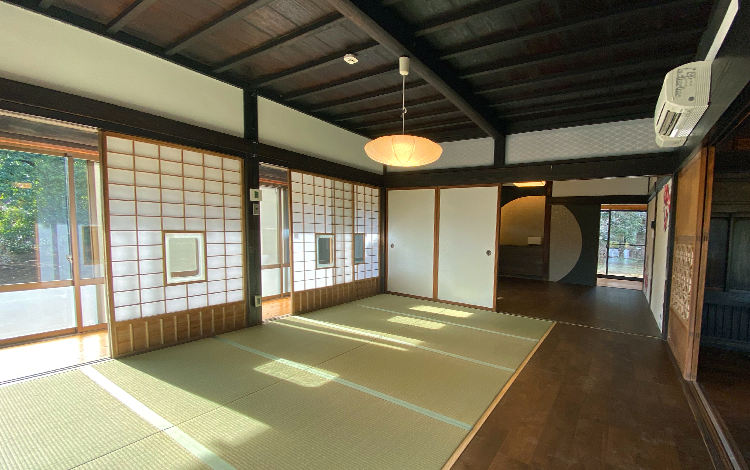 Japanese-style room
The floor and tatami mats have been completely re-covered. The atmosphere of the Japanese-style
room itself is retained, and we are pursuing cleanliness and safety in terms of functionality. The air-conditioner is installed, and guests can also use mosquito nets to repel insects.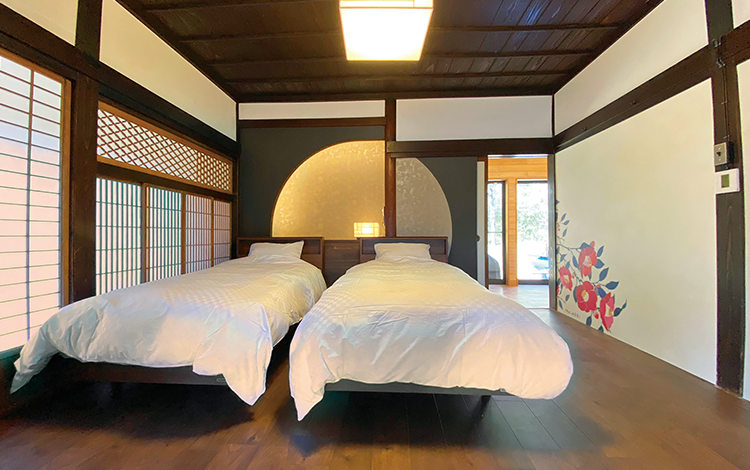 Bed room(Sasanqua)
We provide deep comfort sleeping time with "Simmons" mattresses in our favorite bedroom.On thewall, "Sasanqua", which is selected from Tako Town as trees that symbolizes the town, are drawn.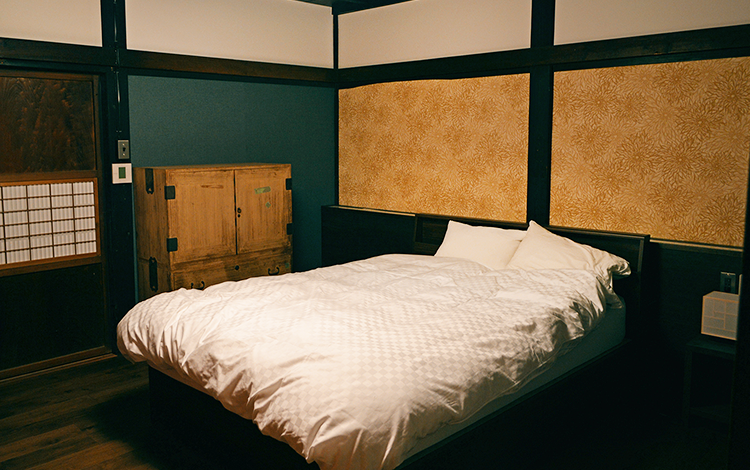 Bed room
(Yellow chrysanthemums)
The other bedroom has a double-sized bed so that two people can sleep comfortably. Of course,
"Simmons" mattress is also used in this room. A lot of yellow
chrysanthemums that bloomed around the Omikawa residence are drawn here.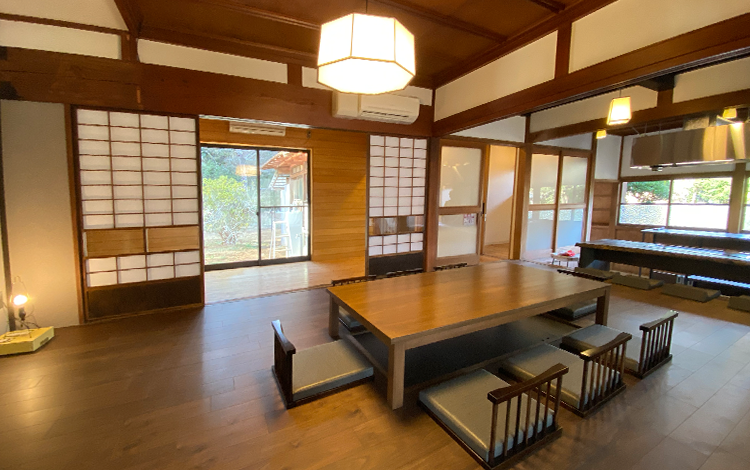 Dining
The dining table prepared as an eating space was designed with reference to the original room shape.
You can extend your legs into the space under your feet. In winter, that space is available to use as"Kotatsu" which is an electric heater.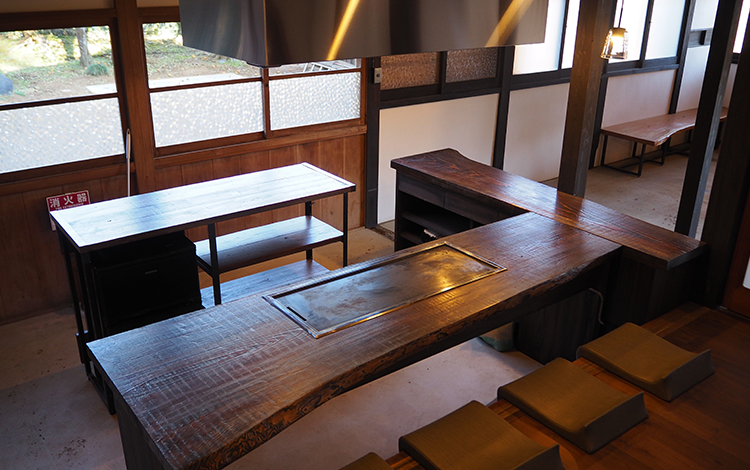 Counter table
("Teppanyaki plate" which is iron plate for grill)
At the counter table, which extends from the entrance(Doma), we have a teppanyaki table installed on the counter table, which is one of our specialties. Enjoy your cooking at an old traditional house while communicating.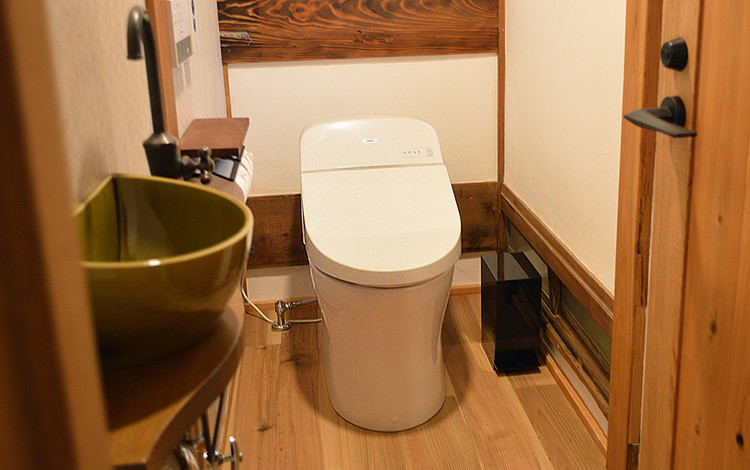 Restroom
It is a restroom with a washlet. We prepared a new one when we renovated. Please feel comfortable using it.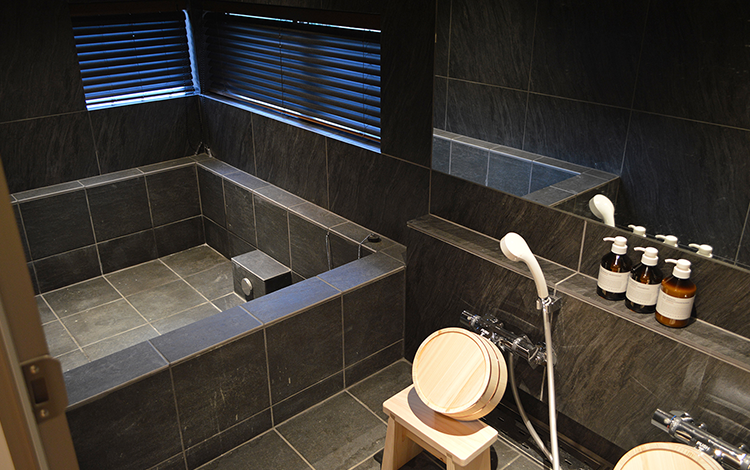 Bathroom
If you look through the window of the bathtub, you can relax while watching the flowers in the garden that bloom every season. Same as the restroom, the indoor bathroom was newly built. Please compare it with the open-air bath.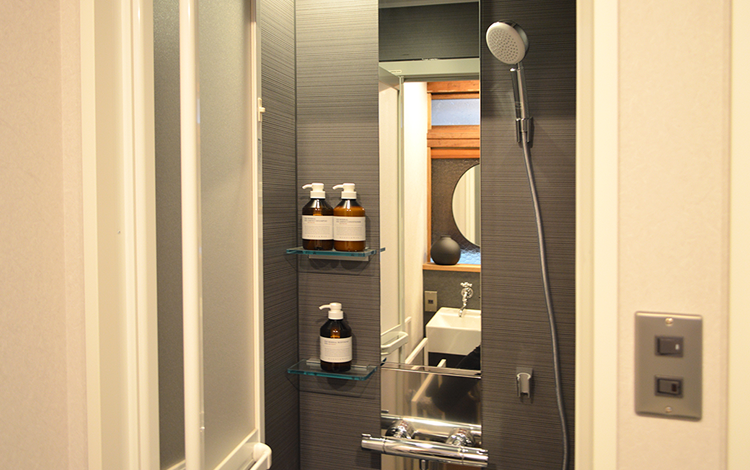 Shower room
Please use it if you only need a shower or if you want to wash your body before and after taking an open-air bath.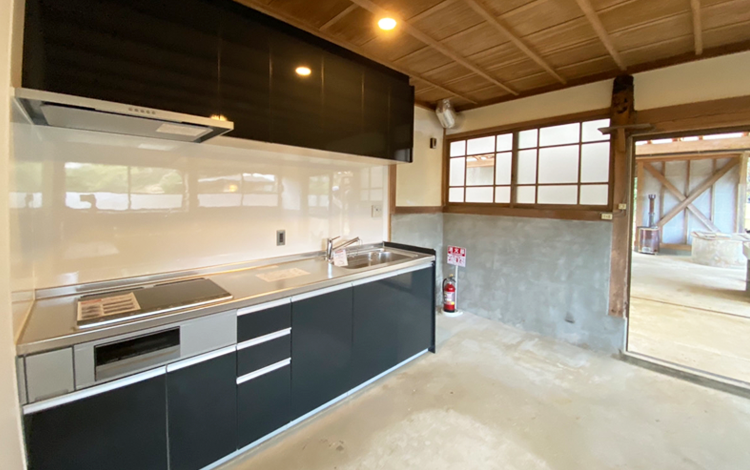 kitchen
For guests want to enjoy cooking on their own. New integrated kitchen was set up there. There are sets of special tablewares, cutleries, and cookwares. Feel free to use the large refrigerator too.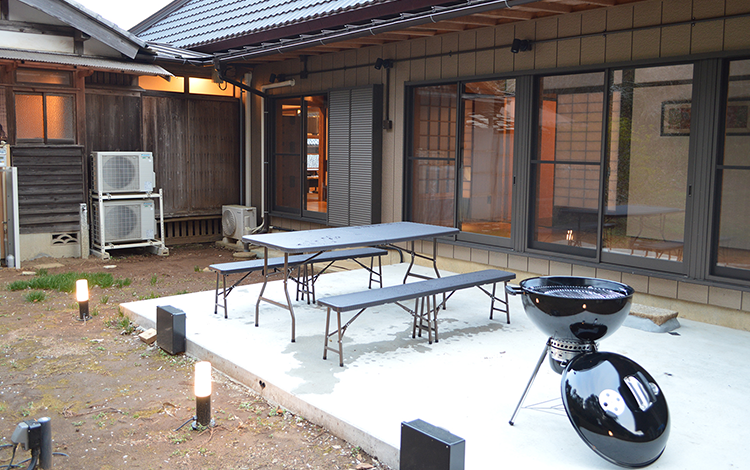 Barbecue site
There is an enjoyable space for BBQin the backyard of this house. You can rent Weber's
BBQ Grill, and night lighting and power supplies were set up.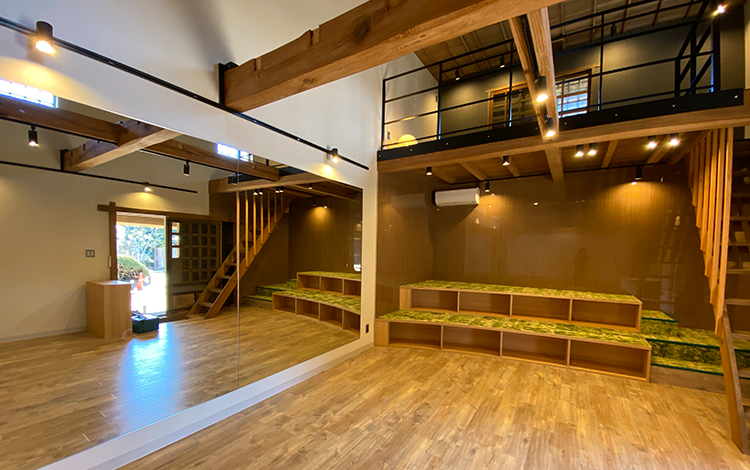 Warehouse(Kura)
The completely renovated warehouse is a multifunctional space with infinite usage for anyone from adults to children. For example...Yoga in front of the mirror, Watching movies with the latest projectors, Telework in a comfortable space and Graffiti on the wall made of special material.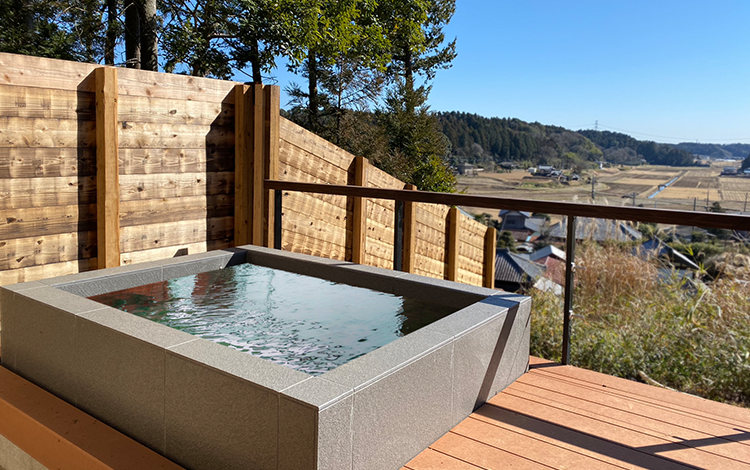 Foot bath
A footbath with a panoramic view of the countryside of Tako, whose faces change with the seasons.
You can use it by climbing the hill behind. Enjoy the scenery of spring, summer, autumn and winter.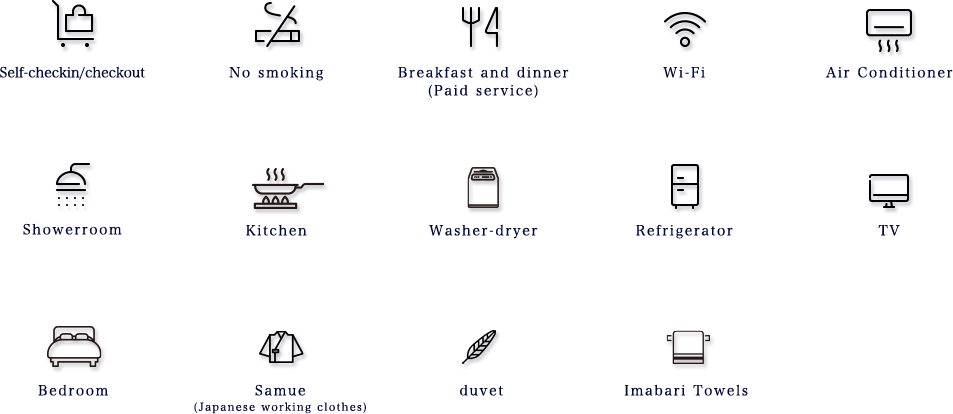 shampoo, conditioner, body soap , Yuamigi(Onsen bathing while clothed), toothbrush, razor,brush , loofah ,round cotton ,cotton swab ,cleansing oil ,facial wash , toner , moisturizing cream , double bed(×2) , single bed(×1) , mattress(×4) , electric toilet seat , ,iron plate ,microwave oven , toaster , kettle , electric kettle , hairdryer, safe , clothes hanger , heaterprojector , Amazon fire stick , HDMI cable , whiteboard , whiteboard markers , portable radio ,flash light , first-aid kit ,cleaning tools , seasoning ,laundry detergent , cooking utensils,tableware
Dining
At Omikawa House, you can experience Japanese cuisine
made from ingredients local to the region.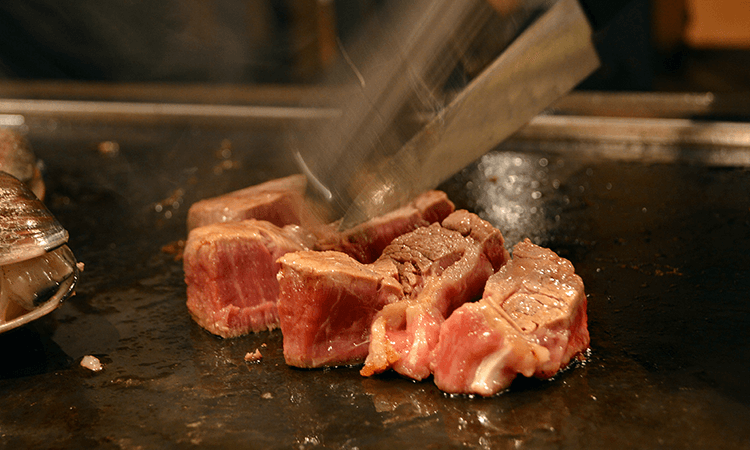 Local restaurants will deliver homemade meals using "Tako rice", also known as 'phantom rice', an exclusive specialty well known to those in the know, and "Yamato potato" which combines nutritional value with great flavour.
Activity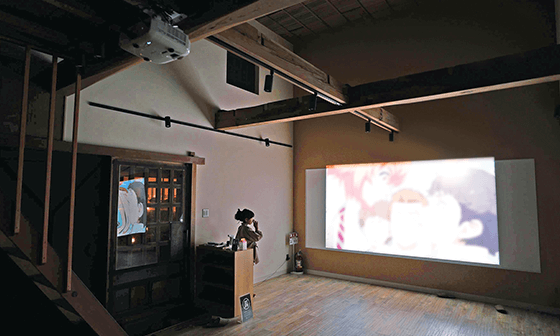 -kura- Theater room/Kids room (Omikawa House)
The fully renovated theater room in the premises is a unlimited multifunctional space for adults and children, to use as a room for watching movies, kids room, yoga stu dio or meeting room.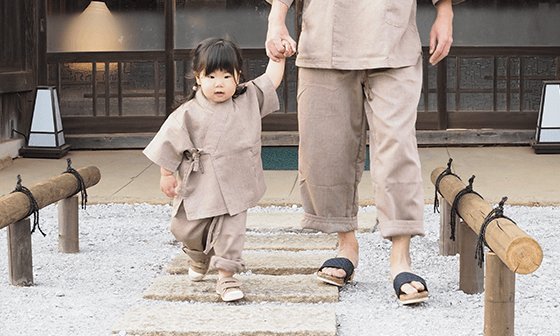 Samue / Geta (Omikawa House)
Samue was once worn as work clothes by Zen Buddhist monks while they performed their daily chores.Due to its relaxed silhouette and loose sleeves and hem, nowadays it is a much loved form of loungewear. Relax and feel at home while wearing traditional Japanese loungwear and footwear.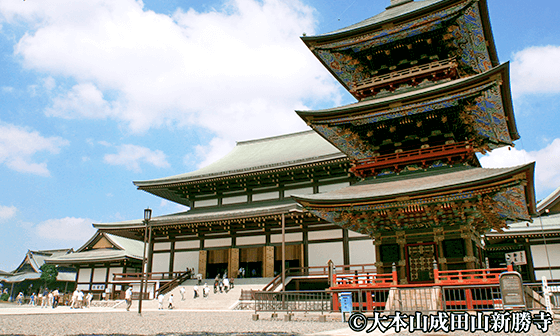 Naritasan Shinshoji Temple (Sightseeing)
A temple in Narita City, Chiba Prefecture that boasts a history of over 1000 years. The grounds are dotted with buildings and spiritual hot spots designated as Important Cultural Properties, and about 10 million worshipers visit annually.You can try specialties such as eel on the road approaching the temple.
Shisui Outlet (shopping / restaurants)
This facility is close to Narita International Airport. Enjoy shopping In this reproduction of an American art deco cityscape.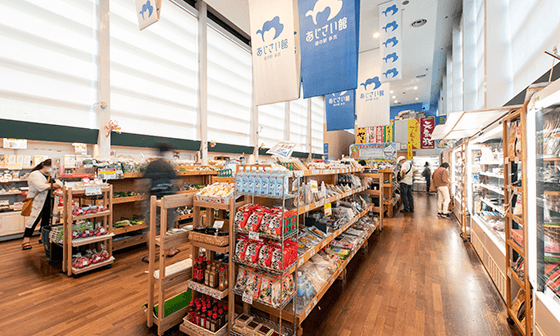 Roadside Station (Michi-no-Eki) Tako Hydrangea Hall (shopping / restaurant)
A rest stop where you can buy fresh vegetables and specialty products made in the local area, including a restaurant where you can try local produce. By the Kuriyama River that runs along side, depending on the season, you can see Hydrangeas, Rapeseed flowers and Cosmos.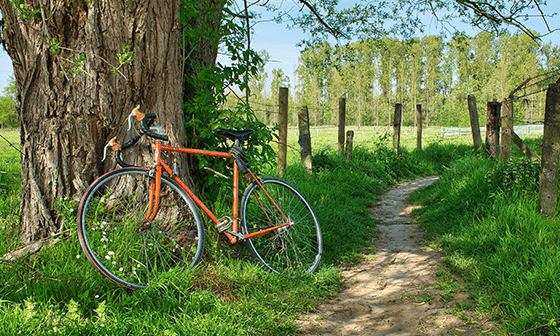 Cycling (activity)
Bicycles can be hired at the Michi-no-Eki Tako Hydrangea Hall. Enjoy the Japanese countryside, rural towns, and temples by bicycle. Why not explore the local towns of Japan on your own?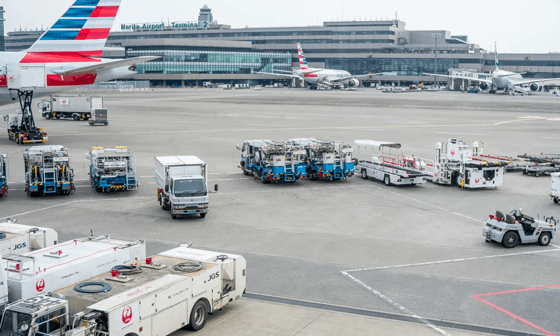 Narita Airport (Sightseeing)
The gateway to Japan in Narita City, Chiba Prefecture. It is possible to reach Tokyo from here by taking one train.
There are many shops in the airport selling Japanese souvenirs, and restaurants where you can enjoy Japanese food. You can also see planes arriving in Japan from all over the world up close.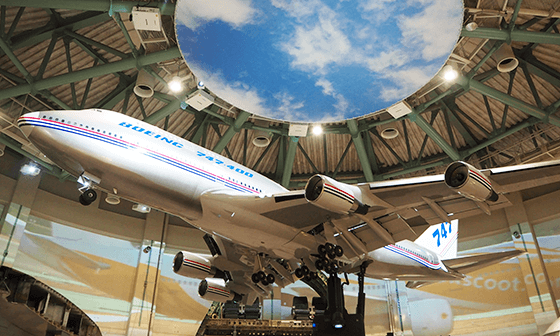 Museum of Aeronautical Sciences (Sightseeing)
An airplane museum on the south side of Narita Airport. All ages can enjoy learning about the history of airplanes. Full-scale airplane replicas are on display, and from the observation deck you can get a panoramic view of Narita Airport.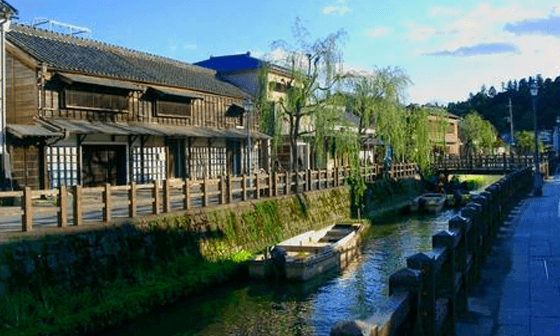 Sawara townscape (sightseeing)
The town of Sawara prospered during the Edo period due to its canal and still has a pronounced Edo culture today. Ride a boat around the townscape and feel as though you have traveled back in time.Why not visit Sawara, where you can enjoy learning about history while browsing in its shops.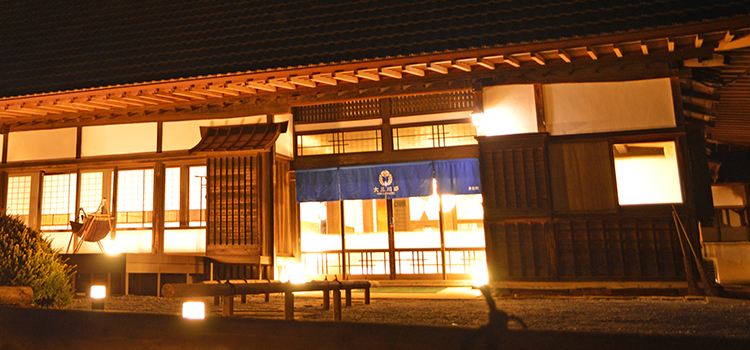 Price
The following prices are for the whole residence to rent.
The consecutive stay plans are more reasonable.
Please spend a relaxing time in Tako Town.
1night(2days)  from ¥

121,000

(tax included)

2night(3days)  from ¥

154,000

(tax included)
Long-term Stay   Please contact us.

※Please contact us, if you are planning long stay.
※In case of 2 nights stay, we do not make beds, restock amenities and change towels for second night.
Access
〒289-2231
630-1 Iizasa Tako-machi,Katori-gun, Chiba-ken
When arriving from Narita Airport
By Taxi

Narita Taxi ,Inc. TollFree:

0120-550-965

Tako Taxi, Inc. TollFree:

0120-762-173
By rental car

For further details, please contact the various car rental companies on this website.
When coming from Tokyo Station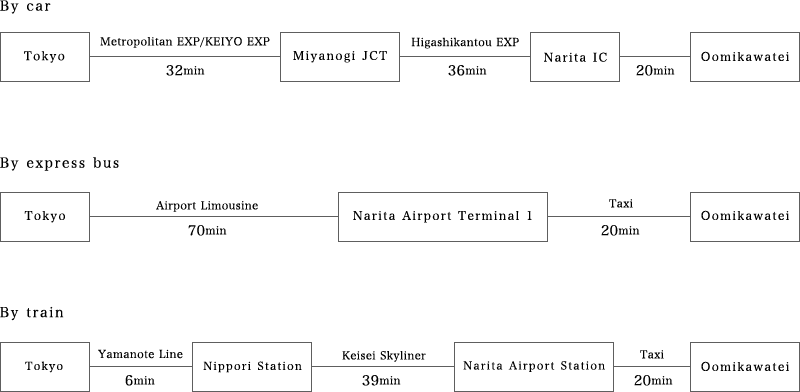 Caution
●The following items will be a nuisance to other customers. Please do not bring them in.
Things that emit a foul odor or abnormal noise. / Gunpowder, gasoline, other flammable
materials. / Guns, knives and stimulants are not allowed by law. / Other things that we judge to be dangerous.
●See below for prohibited conducts
・Going inside the neighbor's private property.
・Use of fire at the not specified place.
・Conducts that cause annoyance to the surroundings, such as causing quakes or emit a foul odor.
・Making loud noises outdoors in the evenings and early mornings.
・Parking vehicles on the not specified place, such as the street.
・Giving the minors or those who drive a vehicle alcohol.
・The stay of antisocial forces(such as gangsters). Solicitation by religious groups.
Conducts which are contrary to public order or morality.
・Distribution of advertisements and sale of goods without permission on the premises.
・Gambling in the facility and other things that disturb the morals. Annoying conducts that give
disgust to others.
・Accommodating visitors other than the paid guests.
・Taking various items in the room to out of the facility or another location in the facility.
・Damaging to the building or equipment of the facility.
・Attaching foreign matter to the building or equipment of the facility.
And, remodeling that changes the current shape.
・Bringing in animals, pets (excluding assistance animals.)
・Other conducts that we deem unsuitable.
●Handling of valuables and lost items
There is a safety box, please feel free to use it. However, please note that we will not be able to compensate for any of your lost items while you use the safety box. Unless otherwise specified,we handle lost and found items in accordance with the law.